| | |
| --- | --- |
| Posted by Adam on December 12, 2011 at 5:30 PM | |
I have had a copy of "Theatre of War" for several years without getting much past reading the first third of the rules.  A set of campaign rules based on the Piquet tabletop games system,  Theatre of War (ToW) uses the various sets of cards that are utilised in the tabletop rules. This is part of what makes the comprehending the mechanism such a chore, as cross-referencing to the basic rules quickly becomes confusing.  However, for a long time there have been discussions about getting a new campaign running and I girded my loins (mental loins that is) for another crack at Tow.
Persevering with the read through of the rules and then putting together the prep for a test game did  clarify the system and gave me a good feeling that there was a fun game lurking within. Proof of the pudding etc. being usually very true I proposed a tryout on a weekend where a specific game had not been scheduled and set about putting the map and cards together.
A map is, strangely enough, not required to run the campaign. Instread a grid is  randomly generated with difficulty of terrain and campaign value ratings. I chose to lay this grid over a depiction of a map (stolen from the Internet - thankyou Google) as I felt it was more fun this way.
The map with a grid overlaid: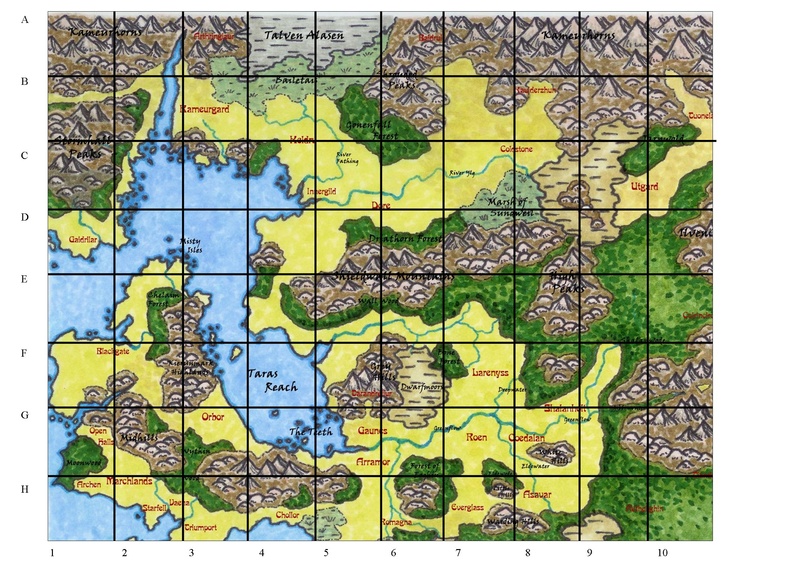 The map with colour coded terrain values and numerical Campaign values.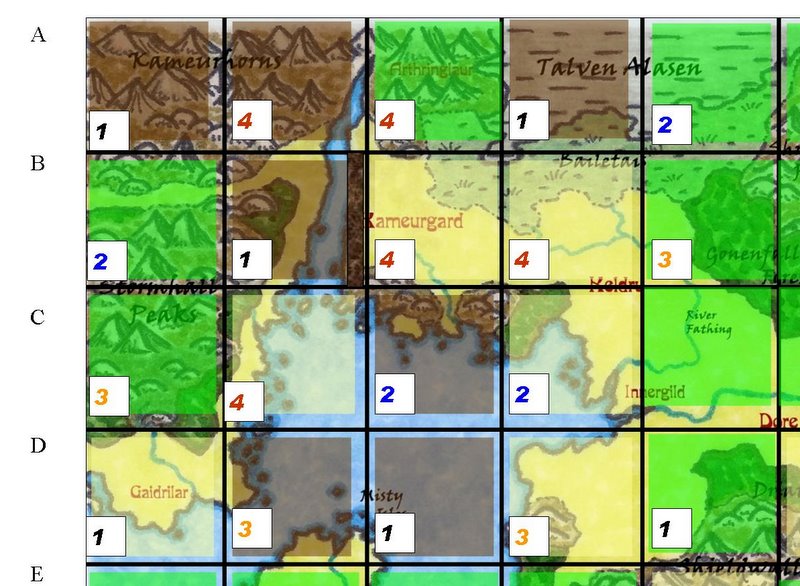 The decks of cards are played in each campaign turn to allow armies to move and other strategic actions such as forming supply dumps. The cards also build up a Battle Hand that gives advantages when it come to fighting a battle. There is a hand limit depending on the season, so there is a compromise between having a good Battle Hand and having cards useful for strategic moves.